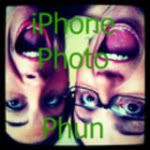 I just have a few photos to share today, since my view is a bit limited. After two days of contractions and general discomfort, I went in for my regular ob appointment and ended up spending quite a bit of my day being monitored in the labor/delivery ward to be sure that preterm labor wasn't happening. Long story short, the doctor was able to confirm that no active labor was taking place. However, since even light activity seemed to be stimulating contractions, she put me under strict orders to severely limit my physical activity and to sit/lie down whenever possible. Ha ha, says the mother of three incredibly active children. However, I really don't want this baby coming too early; so I am trying hard to rest when I can.
A wonderful friend was able to take the older two to burn off some energy at the pumpkin farm for the afternoon. This little guy got to spend the afternoon in bed with Momma. Thank goodness for Little Einsteins episodes on the internet.
And don't I look thrilled? In theory, putting my feet up and getting some rest time sounds great, but it's only been a day and it's already getting old. :)
Well, at least I can still blog. . .