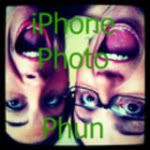 Amidst all the busyness of the past week or so, I must have managed to pull out my Iphone a time or two to snap a quick photo. Here are the few photos that somehow try to convince you that all we did was watch movies and eat. A lot. I assure you that it's not so, but who takes pictures of all the hard work? I don't - I'm too busy eating to regain my strength for the next endeavor.
The kids decided to set up a "movie theater" one day as they watched
Tangled
twice in a row. Kindly disregard the pantlessness of the boys. It is the norm these days as we continue our potty training endeavors. I do not regret all the popcorn I had to vacuum up after this episode, but I am sorely wishing that that "At Last I See the Light" song from the movie would leave my head. Permanently.
More TV watching - this time at Grandma's house.
Tom and Jerry
never fail to amuse and fascinate my offspring.
So my Beast is obsessed with having things on his hands and arms. When gloves are not available, socks will do. When Grandma purchases new socks for everyone, they become even more enticing, especially the ones with pink heels. And did I mention it was 90 degrees out that day?!
One year at Christmas, the Nerd and I had this brilliant idea to buy each other restaurant gift cards at a discount (read: Costco) to ensure some fun date nights in the future. Recently we discovered one of these cards, which had somehow fallen behind our memo board. It was an occasion to celebrate; so we dumped the kids at their grandparents and went to McCormicks and Schmicks. The food was AH-MAZING. Naturally I had to get pictures of the yumminess. The Nerd calmly kept eating his Kobe beef burger and pretending that he had no idea why the crazy lady with him kept whipping our her phone to take pictures of their food. Above is my order of Parmesan-encrusted calamari with marinara dipping sauce.
My entree was Dungeness crab bisque - divine! We ended up sharing a fantastic creme brulee for dessert, but I had no time to take pictures as we were sharing and I certainly didn't want him to get more than me.
And if you were to whip out your phone right now and take a photo of me, um I guess it would be all about the food again. Candy corn and pumpkin lattes, to be specific. I'm just trying to will fall to get here a little faster, that's all. . .